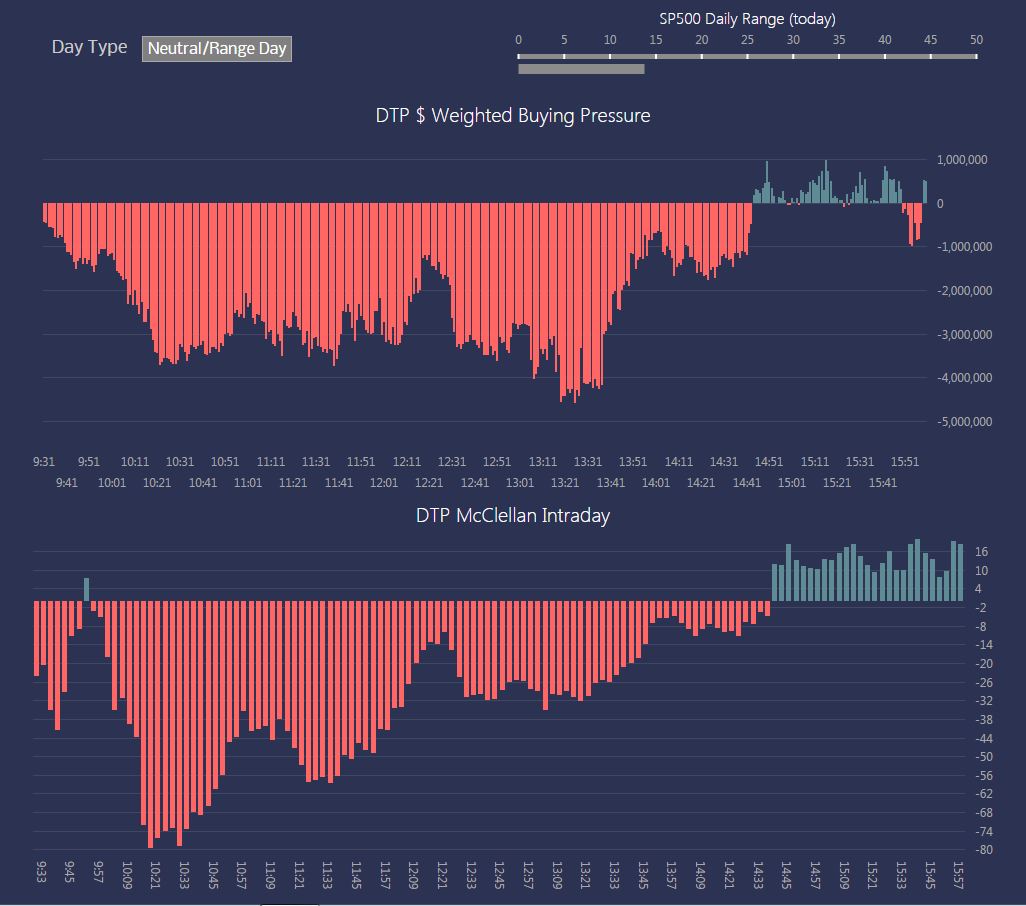 The market consolidated today, within a narrow range of under 15 SPX points with little in the way of direction, thrust or commitment.
The market gained some ground on a small late day rally but stayed within Monday's range.
Volatility started out high but lost ground near the close, a bad sign for bears for tomorrow.
Our proprietary Trend Day indicator called the action well at 10:15 am, noting a neutral/range day which is exactly what happened.
Bears and bulls alike are arguing at this level, and we have no clear direction yet. Tomorrow is Memorial and Veteran's day so markets are likely to be quiet again, with direction resolved likely overnight wednesday and into early trade on Thursday.