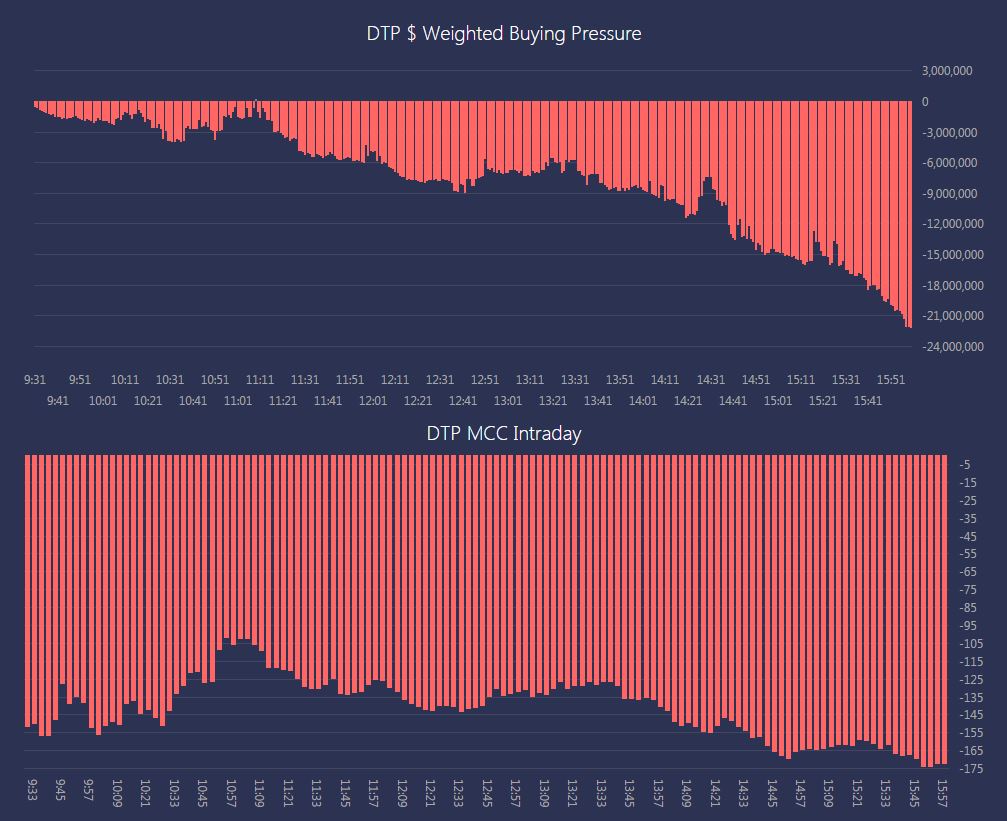 Trend day down again, similar to Monday's session, with few bounces that were shorting opportunities.
Our Trend Day indicator once again called the action at 10:15 am and if you only took a short on this indicator at that time you would have bagged 20 SPX points by the close.
$ Weighted Buying Pressure trended downwards all day, accelerating into late afternoon, a sign of more down to come, usually.
In a downtrend, bounces should be shorted until sufficiently bullish readings on market internals signal a reversal, otherwise, ride the tide downwards.