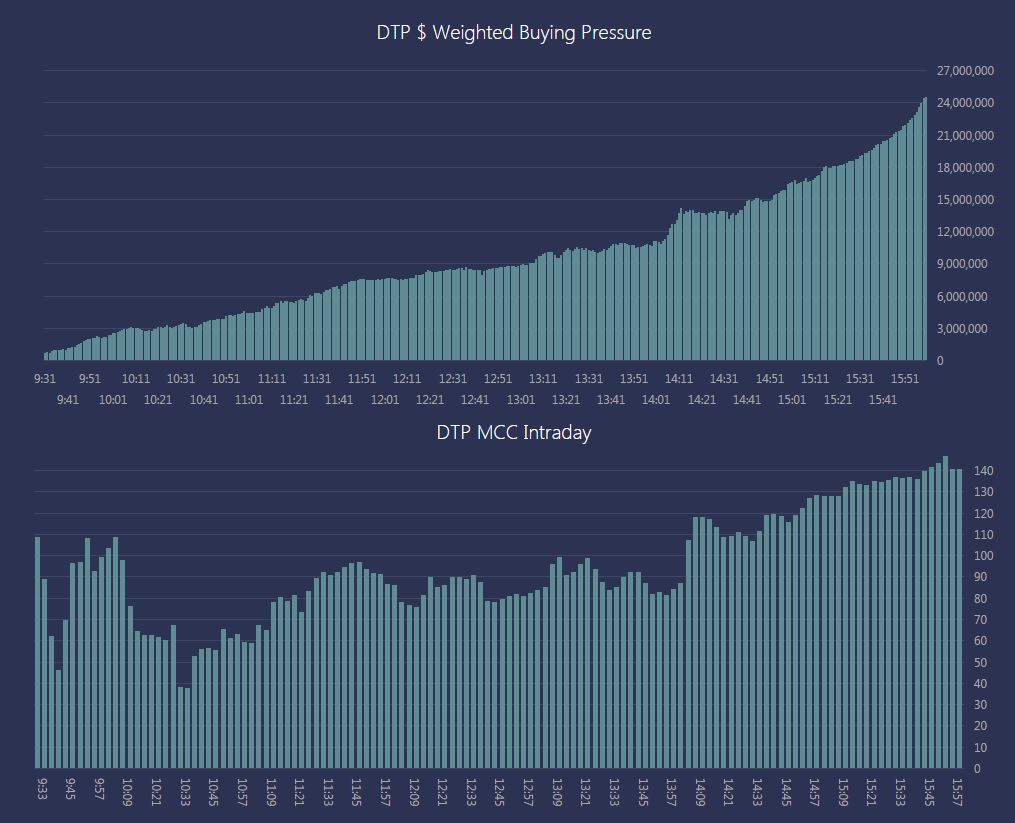 Overnight support held and futures made progress all the way up to FOMC minutes release at 2pm, which allowed only a shallow pullback, then a strong bullish rally to finish the session on highs for all 4 major indices.
Dollar weighted buying pressure strengthened all day, and out version of the intraday McClellan was high for the entire session, providing a clue for the action to come.
The best thing to do when the internals are this bullish and climbing is to either jump on the train and follow the trade long, or stay out if you are a countertrend trader. Never short these types of internals setups, at best it is 'picking up pennies on train tracks' and can be much worse.
Best to your trading –